A little about me....



Name: Pat DaBiere (pronounced DeBerry) Hometown: Amsterdam NY

A high energy comedian, Pat DaBiere hits the stage and delivers the laughs in rapid fire succession. His unique point of view covers topics like modern dating, his crazy Italian family, driving with maniacs, the distractions of daily life and Joe Pesci.

Performing on his own Displaced Aggression Comedy Tour, plus The North Country Comedy Tour, The Italian Comedy Festa Tour and The MVP All Star Comedy Tour in one night venues throughout the northeast and in comedy clubs like Dangerfields Comedy Club, Wisecrackers, Banana's, Carmine's Comedy Club, The Comedy Cabana, The Comedy Works, The Funny Bone Comedy Clubs, Bonkerz and The Saratoga Comedy Club and in theater venues like The Round Lake Theater, The Clayton Opera House, and The Proctor's Theater.
​
Pat's first comedy credits go back to his days in grade school when at holiday school parties he would ask if he could "Do some stand-up comedy for everybody". He would take to the back of the classroom and all his fellow students and teachers would watch and laugh as he would perform Bill Cosby bits word for word. He would also include age appropriate "party jokes" that he had memorized from joke books his grandfather had. That wasn't enough performing for him, during lunch or in class he was quick with a joke, observation or smart ass remark, which sometimes landed him in trouble. Hence the final credit listed below is…..well, scroll down and see for yourself.

List of Clubs, Theater's and Event's

Dangerfiled's Comedy Club - NYC

Proctor's Theater – Schenectady NY

The Clayton Opera House - Clyton NY

The Comedy Cabana - Myrtle Beach SC

The Samuel Clemons Theater - Elmira NY

The Funny Bone – Albany NY, Syracuse NY & Hartford CT.

​Carmine's Comedy Club - Poughkeepsie NY

The Turning Stone Casino - Jokers @ The Gig - Verona NY

Wisecrackers Comedy Clubs - PA

Cortland Repertory Theater - Cortland NY

Comix @ Mohegan Sun Casino - Norwich, CT

Banana's Comedy Club – Poughkeepsie NY

The Rivers Casino - Schenectady NY

The Comedy Works - Saratoga NY

The Saratoga Comedy Club – Queensbury NY

The Comedy Works Bristol - Bristol PA

Poconuts Comedy Club - Pocono PA

Pax Amicus Castle Theater - Budd Lake NJ
​
The Madison Theater - Albany NY

The Comedy Den – Matamoras PA - Montgomery NY

​Vermont State Fair - Rutland VT

The Italian Comedy Festival - Mt. Kisco NY

City Lights Comedy Club – Amsterdam NY

Comic Syndrome Comedy Club – Albany NY

Rumpy's Happy Fun Time Comedy Show – Lenox MA

The Mine Comedy Gold Showcase – Saratoga NY

Pier's & Blake – Pretty Funny People Comedy Showcase - Utica NY

Various Elks, Moose, VFW, firehouse, private parties & organizational shows.

Amsterdam School District – Class Clown – Amsterdam NY



---
Powered by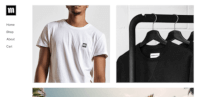 Create your own unique website with customizable templates.