If you pay attention in life, you learn things.
Here's something I learned recently, the inspiration for female mannequins? Anne Hathaway.



Something else I learned, stupidity is a worldwide epidemic. At least he chocked the rear wheel, safety first you know.



---

I learned men are very angry when it comes to the whole put the toilet seat down rule. So, when men are in a "nice" restaurant, they just go ahead and break it right off.


---

I have learned that "rectal itch" is a big problem for some outdoorsy fellows. Apparently, you can not camouflage the problem either.


---

I learned that some people didn't get a joke I have been doing for months but, with this visual aid it might have gone over better.

"People in northern New Jersey are flocking to a tree, because they say they see the image of the Virgin Mary in it. Big deal, every time I walk

by the stables at Saratoga Flat track, I see the face of Sarah Jessica Parker."

I guess I wasn't alone in that thought.

---

Finally, I have learned, in Hollywood, if Tom Cruise turns down the script for "The Color of Money 2", the budget decreases dramatically.


---

If you have gotten this far, thanks. If there's a subject you would like me to cover in a blog, go to my contact page and send it to me, I'll address it in a future edition. Thanks again and come back soon.

Powered by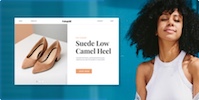 Create your own unique website with customizable templates.