I'm a big fan of the movie Goodfellas and I'm also a fan of The Peanuts gang. So what if The Peanuts gang did the remake of Goodfellas, here are some of the famous quotes I think you would see.

"As far back as I can remember I always wanted to be in The Peanuts gang."

"One day the kids in the neighborhood carried Snoopy's dog food all the way home. You know why? It was outta respect."

"For a second, I thought I was dead but, when I heard all the noise (Lawh, lawh, lawh, lawh) I knew they were adults. Only adults talk that way."

Charlie: Shermy please! You borrowed Schroeder's money, pay him. Shermy: I never agreed to 3 points on top of the vig! What am I, a blockhead? Come on!

Oh, I like this painting, one Snoopy goes one way, the other Snoopy goes the other way, and Shultz is sayin', "Whadda ya want from me?" – Linus DeVito

"I have to worry about getting hit by a line drive on the mound! Then I have to come home to this!" – Charlie Hill

"Franklin was crazy, instead of getting rid of the wagon after the heist, he ended up at his girlfriend's house eating pixie sticks and passing out."

"I'm gonna go get the papers sir, the papers sir." - Marcie Two Times

(While digging up the remains of Woodstock Batts….) Schroeder Conway: Oh, hey, Charlie, Charlie! Here's a leg. Charlie (while coughing): Very funny guys. Linus DeVito: Here's a wing!

"Pigpen may have been dirty, but it was only because Pigpen didn't have to wash up for anybody."

Is this the superintendent? Yes, sir, I would like you to know that you have a whore living in 2R, she has naturally curly hair. Her name is Frieda! – Peppermint Patty Brown

This has been fun for me. I hope you enjoyed it too. If you have a question for me that you'd like me to address in a blog, go ahead and send me a message through my contact page. Thanks for stopping in and come back soon.


Powered by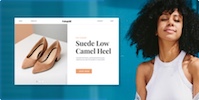 Create your own unique website with customizable templates.