We have all seen them, usually while waiting for the light to change or in a parking lot. Those small stickers displayed in the back windows of mini-vans, SUV's and hatchbacks. Better known as, stick figure families. The modern equal of the "My child is on the honor roll @ Mid-City School for the slightly gifted" bumper stickers. This stick figure phenomenon however, includes the entire family. Sometimes the figures represent activities of the family members such as, mommy stick figure holding a soccer ball, little kid stick figure holds a fishing pole, while daddy stick figure holds a bull whip and a broken whiskey bottle. Well, everyone needs a hobby.

It was suggested to me by a comedian friend to try drawing some of our own stick figure families, as a way to get the creative juices flowing. Attached I have some of my stick figure "families"...enjoy!

As an Italian, and a fan of such movies as The Godfather films and Goodfellas, plus HBO's The Soprano's. This is my favorite. For those "in the know", missing from this family tree, the consigliere, italian for the counselor.

...just where this sweet lady takes us. Maybe it's a little obvious that she might be a bit lonely, perhaps a little, off?
Powered by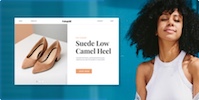 Create your own unique website with customizable templates.